The big question of the Miami Grand Prix weekend was why in Friday's FP1 and, in particular, FP2, Mercedes seemed to have overcome its problems.
After all, it brought a number of upgrades, a new rear wing, a new front wing, a new beam wing and potentially other little bits hidden from view. It seemed that these changes had made a big difference.
In FP2 George Russell was quickest with Lewis Hamilton fourth – and Mercedes' long-range pace was strong. So, at first glance, the problem has been solved. So it should be a matter of tweaking a few setup items and getting back to battling for pole position and race wins.
But that wasn't the case and the concern was that the team and the drivers had no idea why things went well on Friday. Even before coming down to earth on Saturday, the pilots had the feeling of still having the same problems. But the TV pictures showed something very different.
In terms of porpoising, the car seemed pretty stable on Friday. But on Saturday, it looked like a wild horse. As Russell said, it was a "different beast".
We have no idea of ​​fuel loads or engine settings, so we can only assume that Mercedes were applying their normal weekend practice strategy, which would be in line with other top teams.
In the end, Charles Leclerc was fastest in Q3 for Ferrari and Mercedes – Hamilton that is – was 0.934% slower. He was closer to fastest in Q2 at 0.748% of the pace.
We can compare this to his lack of pace in the first five races of the season.
---
MERCEDES % PACE DEFICIT 2022
Bahrain +0.541%
Saudi +1.025%
Australia +1.229%
Imola +1.289%
miami +0.934%
Medium +1.003%
---
There seems to be a small improvement in Miami. It's nothing huge, but as far as normal development goes, the parts brought in by Mercedes seemed to work as expected. This corresponds to what the team expected from a good package, but which was not said to be a game-changer.
You'll never get an answer if you don't ask, and no doubt over the weekend in Miami the questions arose among Mercedes engineers. They will continue this week in Brackley.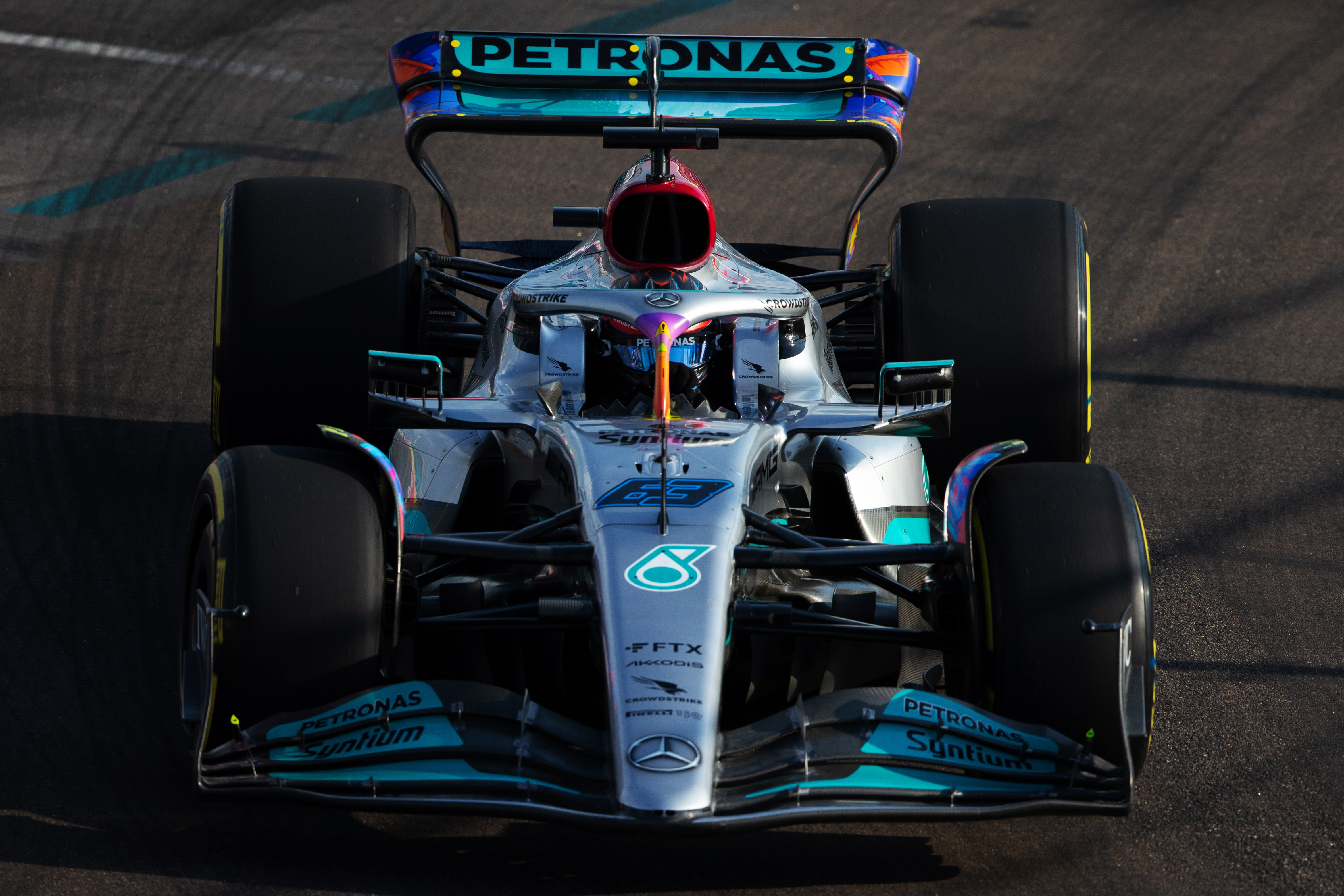 We've also heard plenty of times that Alpine can turn their porpoising on and off, so this is a team that's well versed in what triggers it. Friday and Saturday proved that Mercedes could do the same, but the problem is that the team doesn't understand why. It's proof that until the cars roll, Mercedes doesn't know if it's going to be a good day or a bad day.
This is consistent with what we saw at Imola where Mercedes were surprised by the extent of its porpoising problem and had to go to an even higher rear ride height than expected. So even a few months into the season, every weekend is still full of unknowns.
After the race, Russell suggested that understanding why the Mercedes W13 did so well on Friday compared to the rest of the weekend could be crucial to overcoming its issues. So what questions should the team ask as they try to develop their understanding?
The first question I would ask is how much have the cooling requirements changed between Friday and Saturday?
With its cooling package so compact, I'm sure that like every other team, Mercedes came to Miami not expecting the ambient temperatures to be this high. All of these cars are optimized within a very narrow cooling window, otherwise you just add downforce and increase drag unnecessarily.
Thus, on each track, depending on the ambient temperatures expected from day to day, the cooling needs will be optimized. To do this, you would change the outlet area to allow you to pull less or more airflow through the radiator.
You need to get it sorted when the car leaves the pit lane for qualifying, because that's when it enters parc fermé.
The speed range in Miami was around 80 to 330 km/h. The average speed for a 1m30 lap is around 216km/h. As a rough guide, this is the kind of speed you would design your cooling at to work most efficiently.
Below that the flow through the radiators would be slower than optimal and above that and it would start to clog and you would get spills around the pontoon opening.
With the Mercedes pontoon concept and its narrow vertical radiator inlets just on the sides of the chassis, this spillage will be sucked into the leading edge of the subfloor. Any change in the mass airflow through the radiator will affect the mass airflow entering the subfloor.
If we compare its radiator inlet to the Ferrari or the Red Bull, or indeed anyone else, they are all more of a tall letterbox style inlet and separate from the underfloor inlet by the side undercut, they can change their cooling capacity as needed without any change to the flow entering the basement.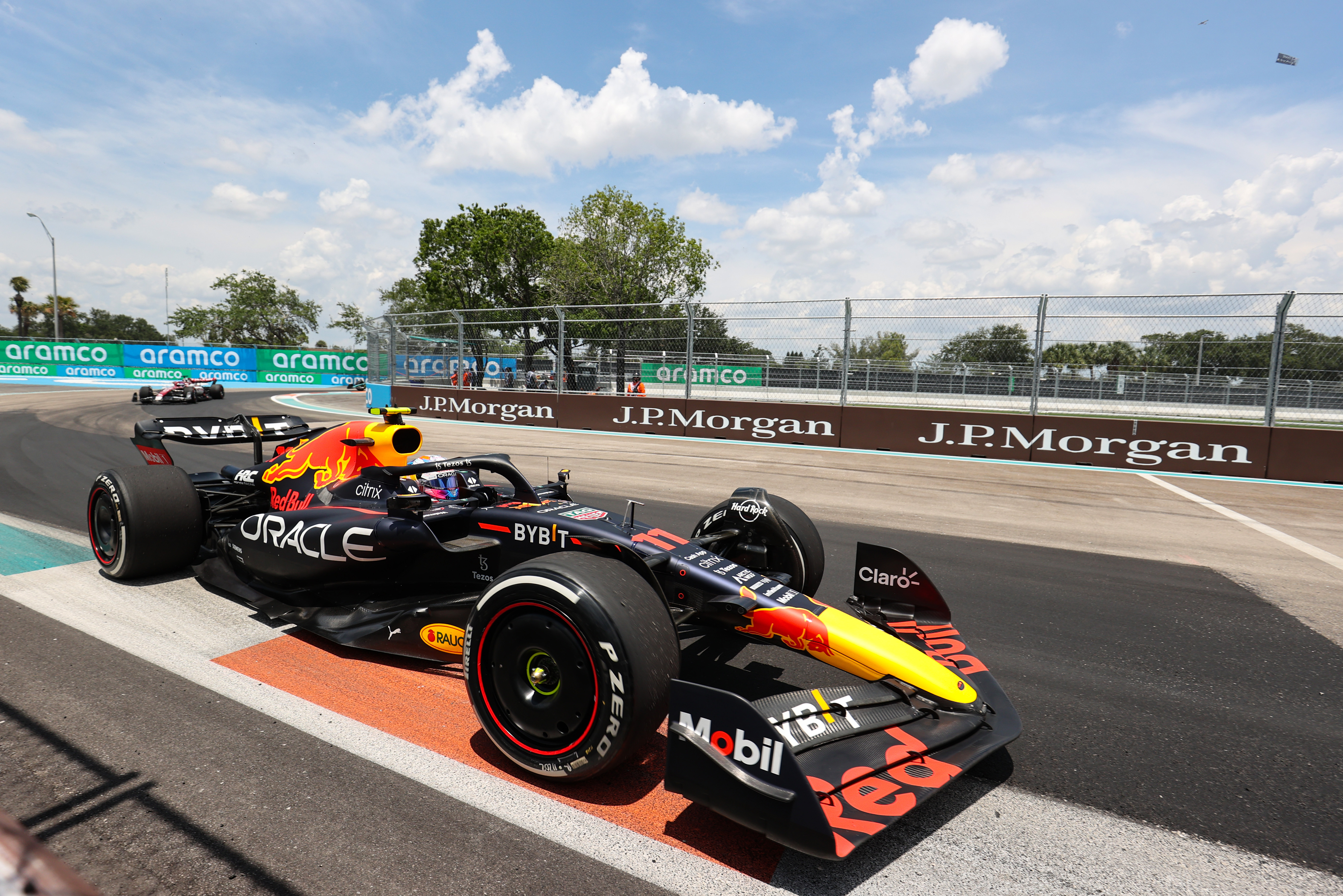 As we have heard time and time again from each team, it is very difficult, if not impossible, to predict what is causing porpoising in the wind tunnel. And guess what? The wind tunnel is where you'll go through all of your different cooling options, creating a cooling curve that's as efficient as possible to match different ambient temperatures and average circuit speeds.
If you come to the track with 'x' cooling and the car runs a little cold, you will just install 'w' cooling. If it's a bit hot, you'll install 'x' cooling not knowing its effect on porpoising.
So to sum it up, I wouldn't trash the size zero sidepod concept. However, I would look for a different radiator inlet configuration on this deck to separate the underfloor inlet airflow and the radiator airflow.
That way it would just be another thing that means the airflow to the subfloor is more consistent. This consistency should allow you to understand the car on a better level.
The other factor is the front wing flex that we've all surely seen on TV footage. To develop a car, you need to know that what you think you have is what you actually have. But with the outer portions of the front wing flaps moving back as much as they do with speed, it will also alter the flow to the sidepods. The faster you go, the more it deflects.
I highly doubt that Mercedes matched the 60% front fender stiffness of the model car to the actual car front fender stiffness 100%. Again, it's a changing airflow pattern around those front wheels.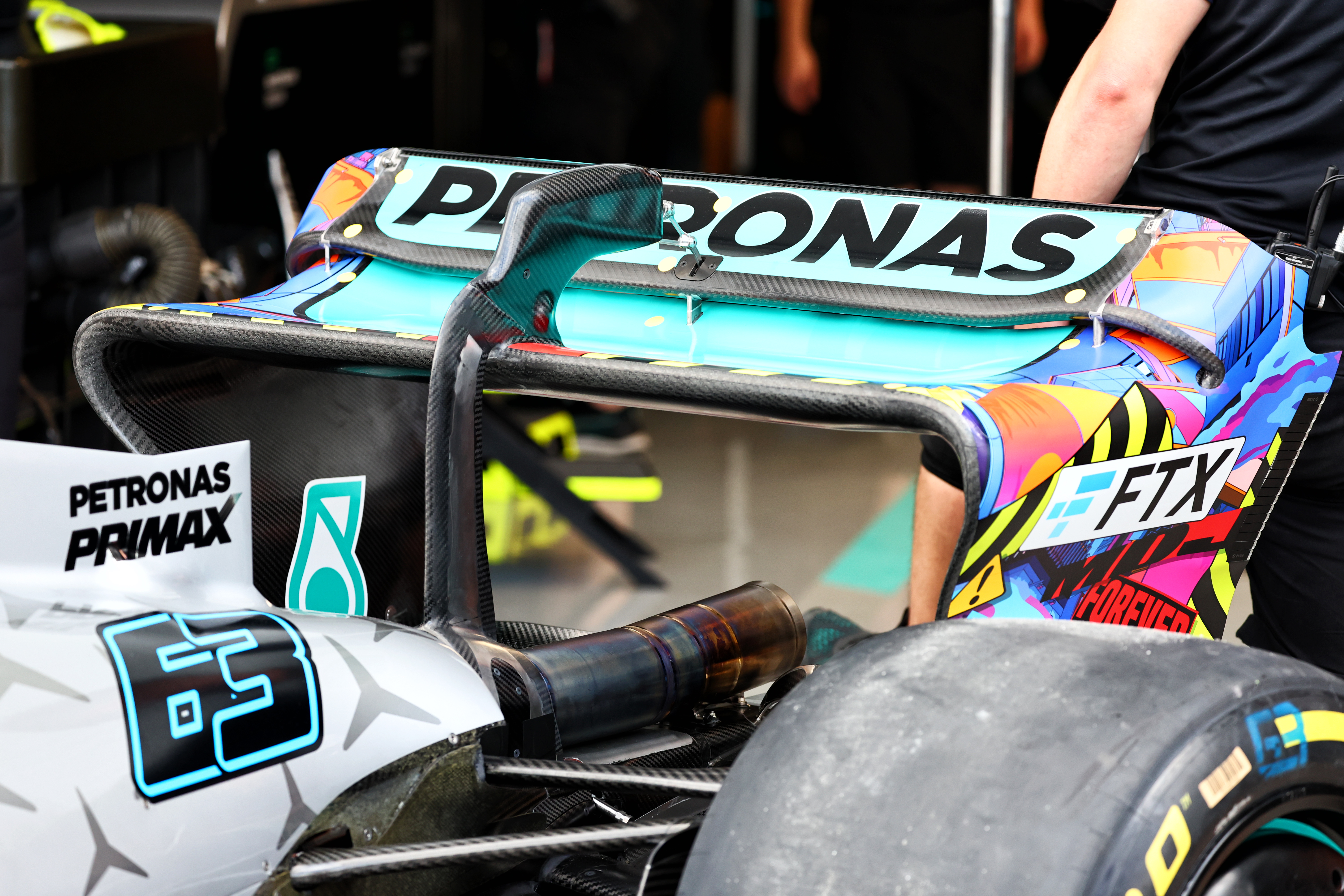 Initially it was feared that the large flat floor area would cause some of the porpoising issues, but by adding floor stays in critical areas they should have been able to reduce if not eliminate this problem. With CFD he should be able to generate a load profile to help him position the stays where most critical.
Over the past eight seasons, it's been the other teams who have caught up, now the shoe is on the other foot and it's Mercedes who must find answers, and quickly if it's to save their season.
What happened from Friday to Saturday in Miami may well be the key that unlocks the understanding he needs to solve his problems. Or, it could just be another confusing piece of the puzzle that makes it all that much harder to figure out.
Either way, what happens at Barcelona in two weeks' time will be hugely important to their prospects for the rest of the season.